PREMIUM
GREENHOUSE
GROWN
VEGETABLES
Natural, vine-fresh, non-GMO vegetables
grown in the Niagara Region
WE DO THINGS DIFFERENTLY
Trust us, it's not what you think…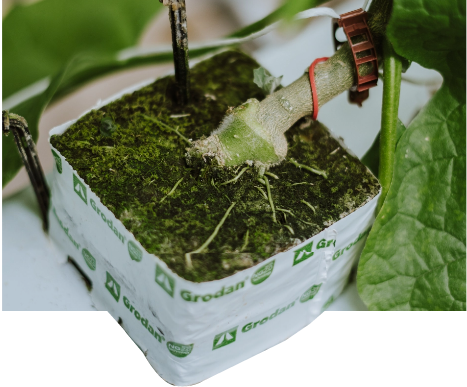 Grown Without Soil
All our European bell peppers, long hot peppers and eggplants are grown hydroponically. This means they're grown without the use of soil. Instead, we use a soil substitute called rockwool.

What About Nutrition?
We know what you're thinking, how do the plants grow without the nutrients from the soil? We feed our hungry vegetables a balanced diet of all the essential nutrients with careful balance and monitoring to give the plants the exact nutrients they need to thrive.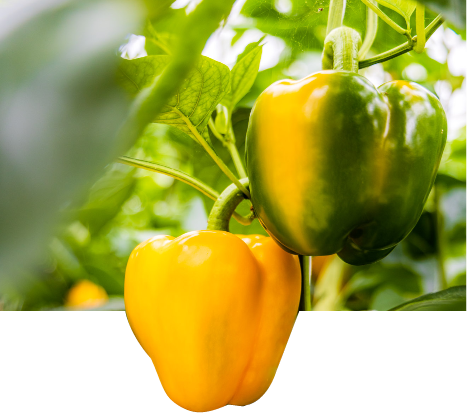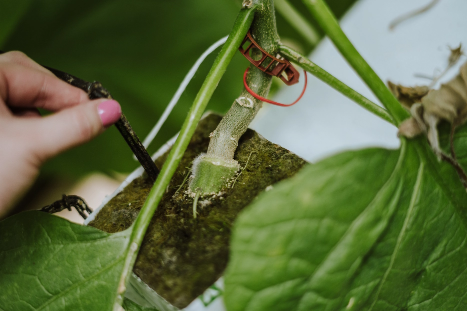 Why Rockwool?
Since our plants aren't growing in their usual medium, we plant them in rockwool, which is a fully recyclable medium that provides a supportive foundation for the plants. Like soil, it ensures the plant's roots are supplied with all the water, nutrients and oxygen it needs.

Why USE Recycled CO2
Plants love CO2. They normally absorb it from the atmosphere through their leaves. But since our eggplants and peppers grow in a greenhouse without this natural occurrence, we had to ensure they could still get it some other way. That's why we add CO2 recycled from our natural gas boilers into their environment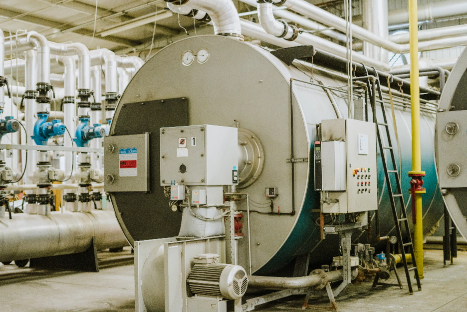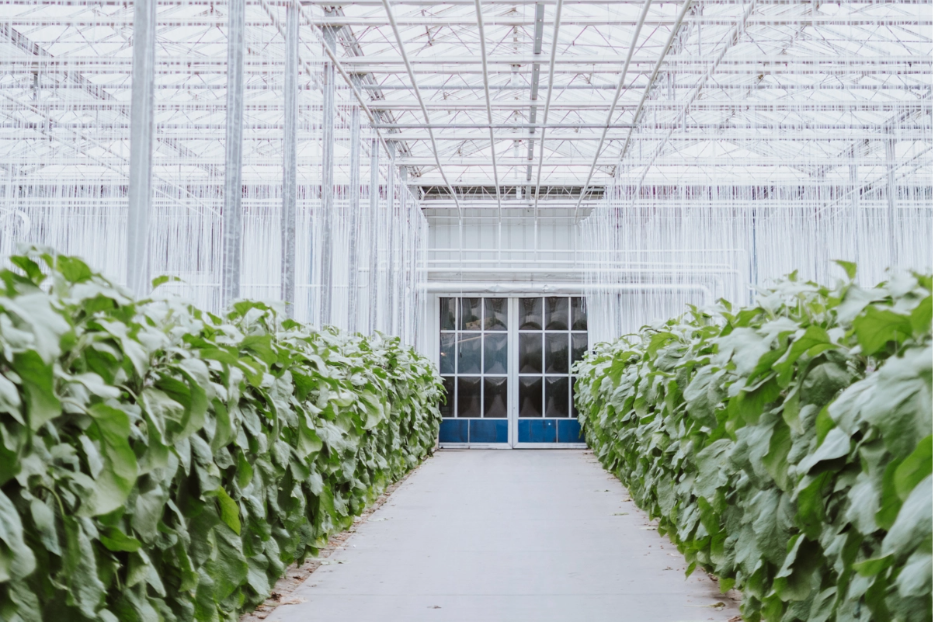 We Control the Quality
Using a hydroponic system allows us to exert more control over environmental conditions like temperature, pH balance, and exposure to nutrients and water. This level of control reduces risk factors like unwanted pests and diseases, leading to healthier, high-quality vegetables in half the time!

SUSTAINABILITY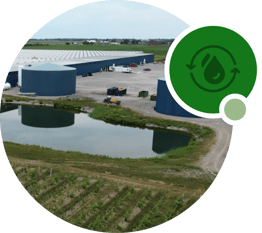 RECYCLED RAIN WATER
---
We water our vegetables with rain water gathered from the roofs of our greenhouses.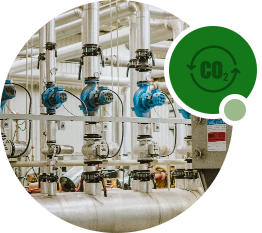 RECYCLING CO2
---
Plants love CO2. Instead of releasing the CO2 emitted from our natural gas boilers back into the atmosphere we use it, funneling it back into our greenhouse ecosystem..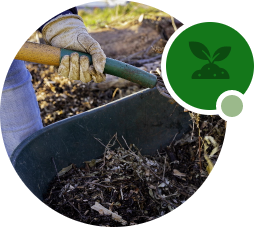 BIOMASS
---
Leftover vines and leaves from our plants are passed off to local farmers. They are composted to add organic matter for their farms.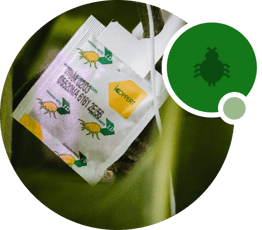 NATURAL INSECT CONTROL
---
Instead of spraying harmful chemicals to rid our plants of pests and diseases, we use natural insects like the amblyseius swirskii's to hunt other insects that are problematic for our greenhouses. This is a higher cost solution for our facilities, but we value the natural benefits, giving you the best possible produce on the market.
View More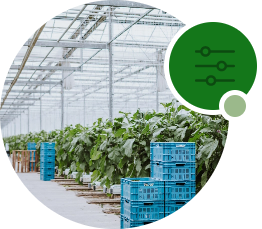 CLIMATE CONTROLLED
---
We save on energy, water, and nutrients, by completely controlling the environment our plants grow in.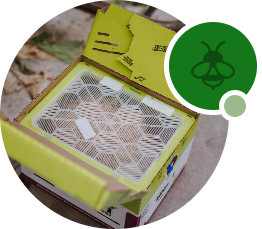 BEES FOR POLLINATION
---
Every single flower on our vines has the potential to become a vegetable. This is why we introduce bees in our controlled facility to pollinate the plants. Like clockwork, they do their part every day to ensure we produce healthy vegetables!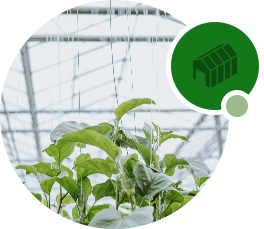 CLOSED GREENHOUSE SYSTEM
---
Because we use a completely closed system, no nutrient solution ever reaches the groundwater. We reuse it all within our greenhouses.

GET TO KNOW US
Quick facts about our premium greenhouses
84

1

ACRE LONG HOT PEPPERS (30,000 SCOVILLE UNIT)
16

100

100 ACRES COMBINED BETWEEN BOTH GREENHOUSES
75

75 MILLION LITRES OF RECYCLED RAINWATER STORAGE
40
%
DOUBLE ENERGY CURTAINS TO ENSURE THE LEAST AMOUNT OF ENERGY IS USED (40% ENERGY SAVINGS)